Follow Me
I love the movie Penelope. I remember seeing it for the first time and falling in love with the unique sets and impeccable costuming.
There is no definable era that the movie is set in, it could be anywhere in the world. The attention to detail in this movie is just awe inspiring.
Penelope is played by Christina Ricci and her love interest is played by James McAvoy (swoon!).
They compliment each other so well, you fall in love with them on screen. Penelope is cursed with a pig nose from birth, and the movie is about her family trying to find a blue blood suitor to break the curse by accepting Penelope for who she is, then she will get a proper nose. It's a fun fairytale, with mistaken identity, exploring new places, and learning to love who we are.
It is enchanting.
Penelope's style is so colorful and magical. She loves mixing patterns, and is ALL about the statement coat!
She has created a beautiful world for herself in her bedroom and that whimsy is displayed in the clothes she wears. Also you will SWOON over her wedding dress in the film! The way it floats and moves is ethereal.
Check this movie out! Get inspired to throw a bit more whimsy into your wardrobe. Put a lil Penelope in your everyday!
This movie is where I fell in love with James McAvoy!
Her bedroom is AMAZING! It even has a swing in it! And how COOL are those window blinds?!
Her AMAZING wedding dress!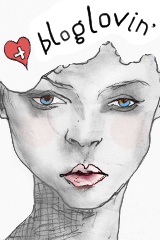 Enjoy!